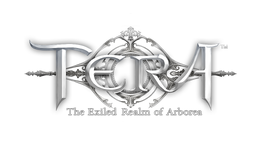 The Exiled Realm of Arborea (también conocido como TERA Online) es un videojuego de rol multijugador masivo en línea o MMORPG en 3D con temática de fantasía desarrollado por Bluehole Studio y cuya mayor innovación es el conocido como "True Action Combat", un sistema de combate sin el clásico mecanismo de pinchar sobre el objetivo para atacar y donde los atributos de los personajes (sin dejar de resultar importantes) ceden su protagonismo a la habilidad del jugador.
Confederación Sigma
Históricamente varios miembros confederados han tenido interés en este juego, sin embargo jamás se había realizado un intento de expansión formal.
El 10 de Marzo de 2017 hubo un intento de expansión formal de parte de Kume, en vistas de que la Facción de Ragnarok Online se hacía insostenible debido a la inactividad general del servidor. Sin embargo, esta expansión fue rápidamente abandonada a finales de abril.
Community content is available under
CC-BY-SA
unless otherwise noted.